Welcome to Our Family History Web Site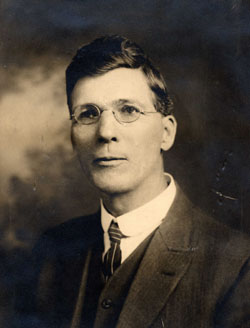 Dr. Clarence E. Wilson
(Larry's Great Grandfather)

1865-1925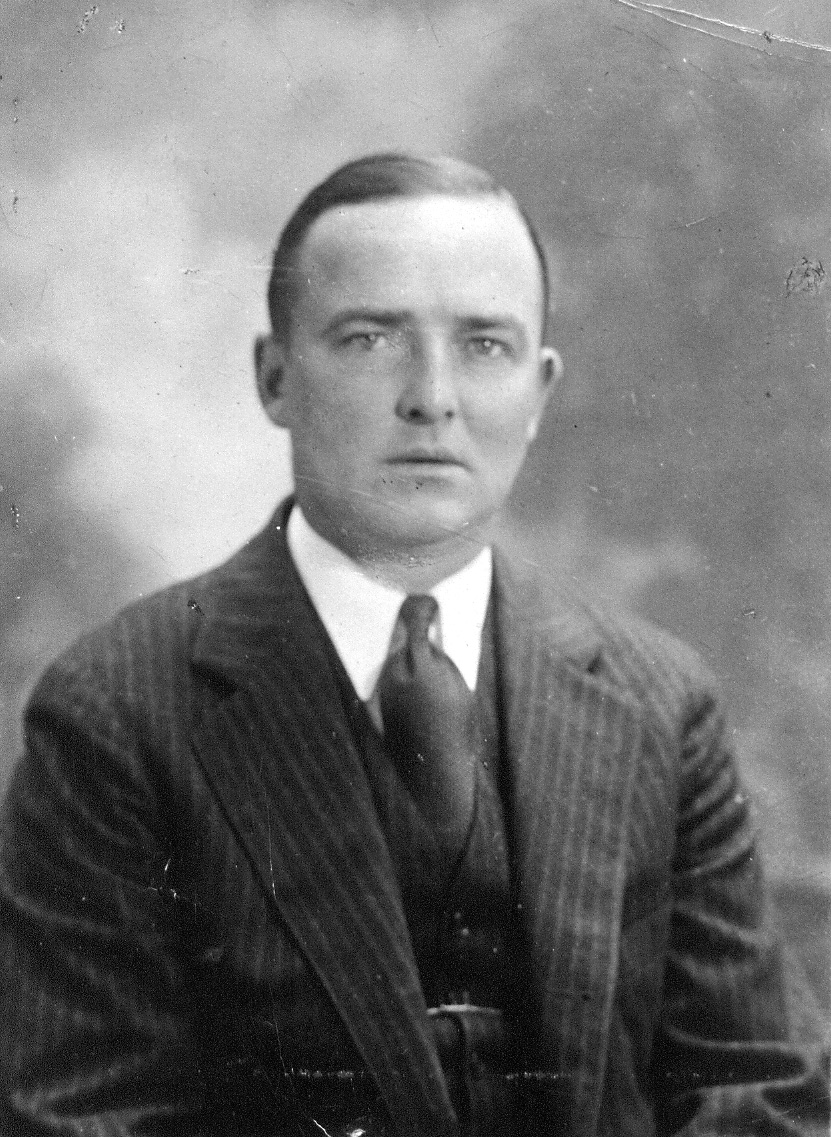 William Henry Cotter
(Jane's Grandfather)

1877-1932
---
This Family History Website contains genealogy information regarding the families of Larry and Jane Wilson. Surnames of particular interest on Larry's side of the family are Brown, Grych, Harvey, McAnally (McNally), Vitosky (Vitovsky), and Wilson. On Jane's side of the family they are Steere, Cotter, Robinson, and Barney.
---
Background Information
Larry's earliest known ancestors include Beriah Brown of North Kingstown, Rhode Island. It is commonly thought that Beriah was the son of Charles Brown of Rowley, Massachusetts who apparently arrived in America from Suffolk, England, around 1640. Other sources suggest that Beriah immigrated directly from Wales to Rhode Island. A few generations later Jonathan Brown, who fought in the Revolution in Rhode Island, moved to the Hartford / Granville area of Washington County, New York. Jonathan's grandson, Nathan, moved to Dakota, Minnesota, in 1847 and was, therefore, the first non-native settler in Winona County, Minnesota.

Jane's earliest known ancestor was John Steere who settled in Providence, Rhode Island around 1630. Her relations also include the Cotters and Robinsons in Rhode Island, particularly South County and Narragansett. Thus, while Larry grew up in Minnesota and Jane in Rhode Island, they met many years later and discovered that their early ancestors lived only a few miles from each other in Rhode Island.

Special thanks to Francine Smith, Patrick Wilson, Theresa Kohn, and Don Rathbun for all of their contributions and help on the Brown/Wilson lines.
---
Our Family Tree Data
Our family tree data is accessible by using the "Tree Data" menu item on the main menu at left or by clicking here.
Both methods of access provide a variety of genealogy reports and charts for this database and the information can be downloaded from either in the form of a GedCom file.
Please note: All names of living individuals are converted to "Living" and detailed information for living individuals is suppressed. If you are a member of our family and are interested in viewing information for living individuals in your branch, I can set up a special user id and password for you which will give you additional access privileges. Please contact me directly at the e-mail address below if you wish to receive these access privileges. (I will provide this for bona fide family members only.)
---
Ancestor and Pedigree Reports
If you do not currently have Adobe Acrobat Reader installed, please click on the button below to download the free Adobe Acrobat Reader.

---
Descendant Reports
---
Documents
---
Links
---
To Contact Us
To send us a message, please click on the mail icon below:

---
Disclaimer
Many friends and relatives have contributed to and have been involved in the search for the information that has been provided on this site. Also much additional information has been obtained from other Internet sources. While efforts have been made to document the sources and verify the information, there is no way we can be absolutely sure about each family member belonging to that particular family, nor the dates and other information. If you believe any of the posts are in error, you may send your information and/or corrections to my e-mail address above.